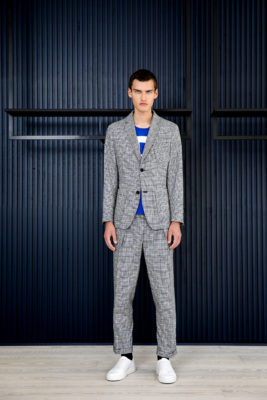 FINNISH MEN'S CORNER by FRENN, Saint Vacant, Kasperi and Kämmen
Friday 24th, 12pm-7pm
Saturday 25th, 12pm-5pm
Sunday 26th, 12pm-5pm
Monday 27th, 12pm-7pm
Tuesday 28th, 12pm-7pm
Wednesday 29th, 12pm-7pm
Location: FRENN Flagship Store, Fredrikinkatu 24, Helsinki
www.frennhelsinki.com
Finnish Men's Corner presents Helsinki-based menswear brands FRENN, Saint Vacant, Kasperi and Kämmen. FRENN menswear was founded by Antti Laitinen and Jarkko Kallio in 2013 and has been featured in Monocle, Vogue Italy and GQ Paris Fashion Week report among others. Saint Vacant makes premium leather shoes for modern gentlemen, Kasperi develops high quality leather bags for urban mobile lifestyle and Kämmen offers unique leather gloves that stand out.
Designer Saturday May 25
th, 
12pm-5pm
Meet the designers of Men's Corner brands telling about their design processes and stories behind the new spring collections. Sparkling wine serving!